Connect with your customers
Your customers will get all promotional news, documents...
A new way to communicate with your customers and build customer loyalty.
Customers are able to communicate directly with the representative through the customer portal and send requests, work orders or questions.
Your customers will be able to access their sales history, their account statement or the status of their orders. Eliminating the need to call into the office.
They will also be able to check prices or inventory availability from your product catalog.
Increase your recurring revenues
With the integrated order taking system, your customers can place orders themselves with accurate pricing and stock availability.
Process customer orders instantly thanks to our native synchronization with the ERP.
Many upselling/cross-selling features will help customers to set favorite products and browse recent products to enhance their user experience and create opportunity to increase sales.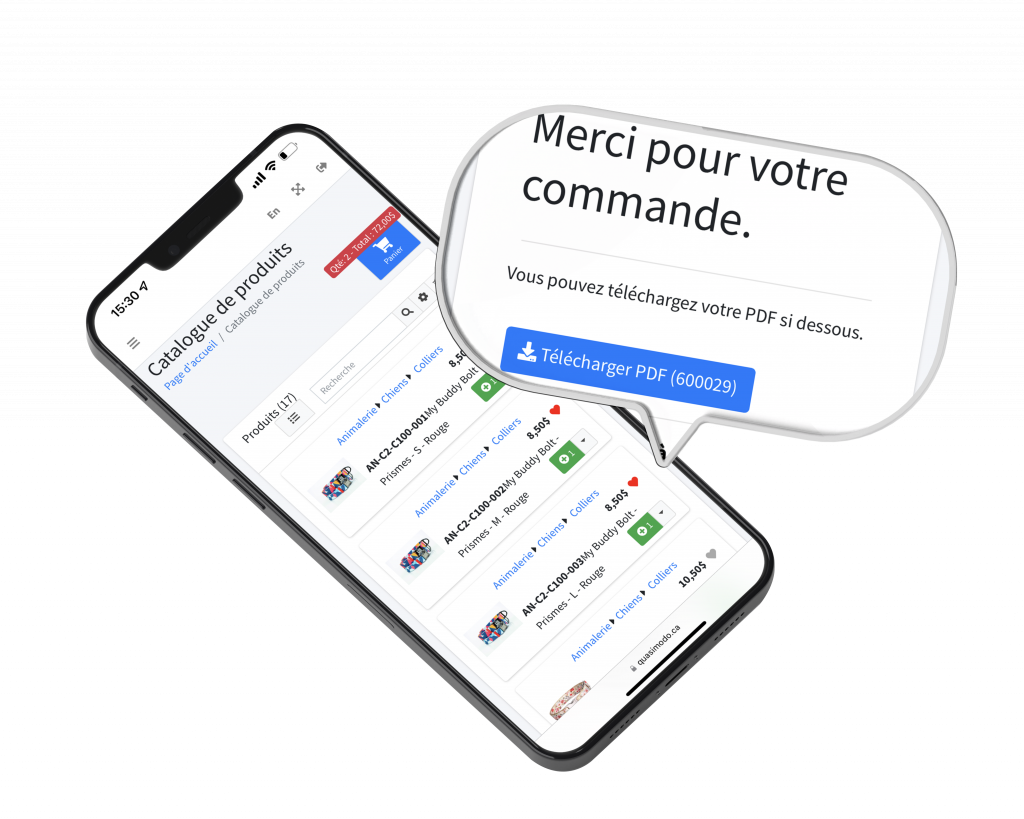 Reduce invoice to payment time
Integrated order taking system allows you to ship and deliver orders faster. This in turn speeds up invoicing and improves customer service.
Beyond better customer service, our online payment system allows the customer to pay invoices instantly. This drastically reduces the time between invoicing and payment and reduces the risk of non-payment.