Mobility at various stages!
To respond to evolving portability and mobility challenges, we have developed web platform applications that work on mobile devices.
Applications will run on various devices (PC, Mac, tablet, mobile). Whether you are working from your desk or out of the office, connect safely to your system.
Our apps are fully integrated to our ERP system, providing for a seamless operation.
Integration nightmares, no more
Today, many solutions are available online. While they promise a lot but lack of support and integration with your system.
This way, you accumulate environments that do not communicate together. You have to carry double entries and lose efficiency. The onboarding of users is bad, to the point of finding no advantage in using this type of tools, which are nevertheless relevants.
Nos Apps ont cet avantage d'être directement intégrées à l'ERP Powerware ce qui vous permet de profiter d'un environnement 360°, intégré et clé en main.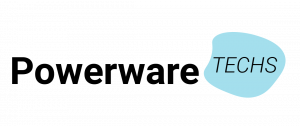 With this field service management App, manage customer requests, organize all the jobs and offer a mobile tool to your technicians to follow and write their reports.