A CRM connected to your ERP
Thanks to its native integration with Powerware ERP, you instantly share your information and can enrich your data in the same place, no more duplicate or obsolete entries.
Offer up-to-date data. and clear visibility for your representatives.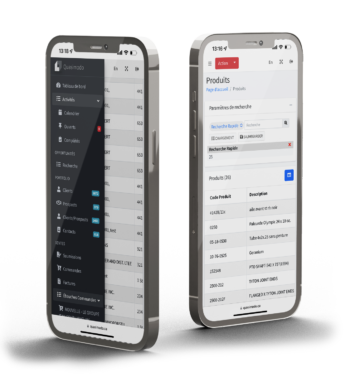 From your desktop or your cellular when you are on the road. The Powerware CRM App is accessible from any PC, Mac, Android or iOS devices.
Any user can organize the different screens in order to enhance their user experience and optimize it for each of their devices.
Explore the possibilities of your mobile devices. The CRM interacts with GPS, Mailing or phone applications to make your day to day easier.
Follow-up all your activities with manual or automated reminders.
Your representatives rely on the CRM to organize their activities. Your sales support team benefits from the latest information from the field and the management of your sales force is facilitated by dashboards and activity history.
Coupled with the Powerware Customer Portal, your representatives are connected to your customers and can interact directly with them.

Whether you manage opportunities or closing direct orders, Powerware CRM different powerful tools that will fit your sales process and will improve your team results..
Increase conversion rates
With our integrated order taking system, all your pricing mechanics, stock availability and product information are in the CRM. 
Your representatives can rely on your product catalog and customer preferences when they create a new quote/order directly in front of the customer or by phone.
No need to wait to be at the office or call the sales support team to assist them in this task. They can help the customer immediately and close the order with the customer for optimal results!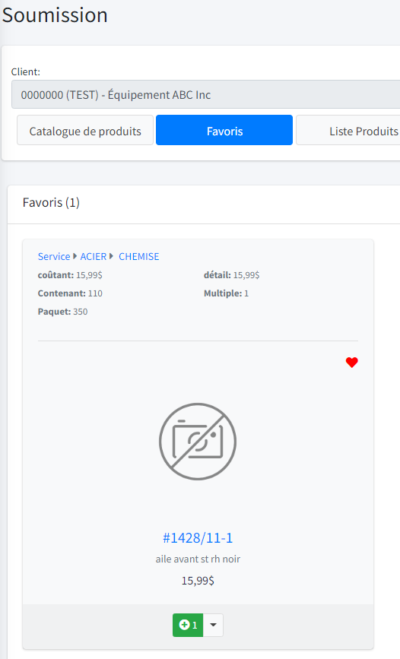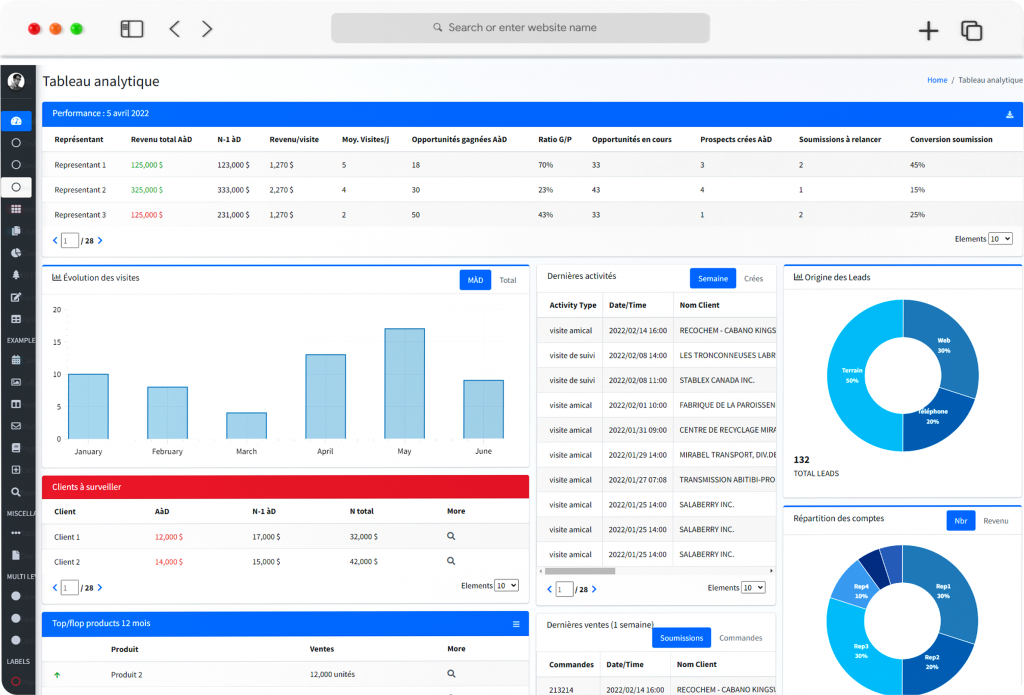 Detailed stats and metrics
Sales analysis is enhanced by our CRM as it is based on all the ERP data to give you the most precised view of the situation.
The figures are accessible and shared with the entire sales team so they can see their own performance. Rights management allows you to customize what everyone can see.
Open your customer data to marketing applications
Our CRM has an interface to allow other tools to operate on your customer database.
We have also built interfaces with webmarketing/newsletter software in order to connect your mailing lists with your customer database.